International Alliance of Theatrical Stage Employees, Moving Picture Technicians, Artists and Allied Crafts (IATSE)
IATSE Local 891
IATSE Local 891 consists of over 8,000 professional artists and technicians who work in film and television production in BC. IATSE 891 has 19 departments representing particular entertainment industry trades or crafts. The working people of IATSE Local 891 have access to an extended health and dental plan, an RRSP plan, an employee and family assistance plan, and ongoing training with a strong emphasis on safety. IATSE Local 891 is part of IATSE International, an alliance of over 125,000 entertainment professionals in 400 IATSE locals across North America celebrating it's 125th year in 2018.
IATSE Local 168
iatse168.com | (250) 381-3168

IATSE Local 168 was originally chartered in the early 1900's to provide stage labour at the Royal Theatre. IATSE Local 168 has since been rechartered to include projectionists and Front of House workers and continues to grow both in its membership and venue affiliations.
Our jurisdictions include Stage, FOH, and Projection for Vancouver Island, British Columbia, Canada.
IATSE Local 168 is the sole labour supplier for Victoria Stage Incorporated. VSI has held the labour contract for the Victoria Save on Foods Memorial Centre since its opening in 2005. VSI also provides labour for many other companies around Vancouver Island.
IATSE Local 118
iatse118.com | (604) 685-9553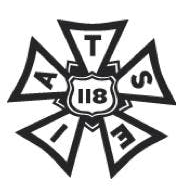 With the one hundredth anniversary of its charter in 2004, Local 118 has been an integral part of Vancouver's performing arts almost since Vancouver's inception. Local 118 has established a tradition of excellence that it will continue as it enters its second century.
The venues in which Local 118 works today include:
Abbotsford Centre
The Arts Club Theatre Company's three venues: the Granville Island Stage, the New Revue Stage, and The Stanley Theatre.
BC Place
The Pacific National Exhibition
The Gateway Theatre
The Vancouver Civic Theatres
The Annex.
The Queen Elizabeth Theatre.
The Orpheum.
The Vancouver Playhouse.
The Vancouver East Cultural Centre.
Local 118's clients are a who's who of the Vancouver Arts and Entertainment Scene. In addition to the preceding theatres, we provide skilled technicalConcert Set-up - Pacific Coliseum labour to Vancouver Opera, Vancouver Symphony, Ballet BC, Vancouver Recital Society, and scores of visiting productions, such as Mamma Mia and Les Miserables. The Local provides local crew for touring rock productions at Abbotsford Centre, The Pacific Coliseum, BC Place and elsewhere. Local 118 was the technical labour supplier for Expo 86, and continues to be the technical labour supplier for the Pacific National Exhibition.
IATSE Local 669
ia669.com | (778)-330-1669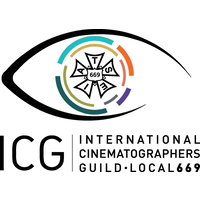 International Cinematographers Guild of the International Alliance of Theatrical Stage Employees (IATSE) ICG | 669 consists of over 900 members involved in motion picture, film, digital, internet and television production.
The ICG | 669 membership is involved in all aspects of film and television that pertains to the camera. Our membership consists of Directors of Photography, Camera Operators, Camera Assistants, Unit Publicists, Unit Still Photographers, Electronic Camerapeople, Video Assist, Digital Engineers and Technicians, Data Management Technicians and Camera Trainees in all phases of filmed or electronically recorded theatrical feature films, films for television release, internet and television series productions.