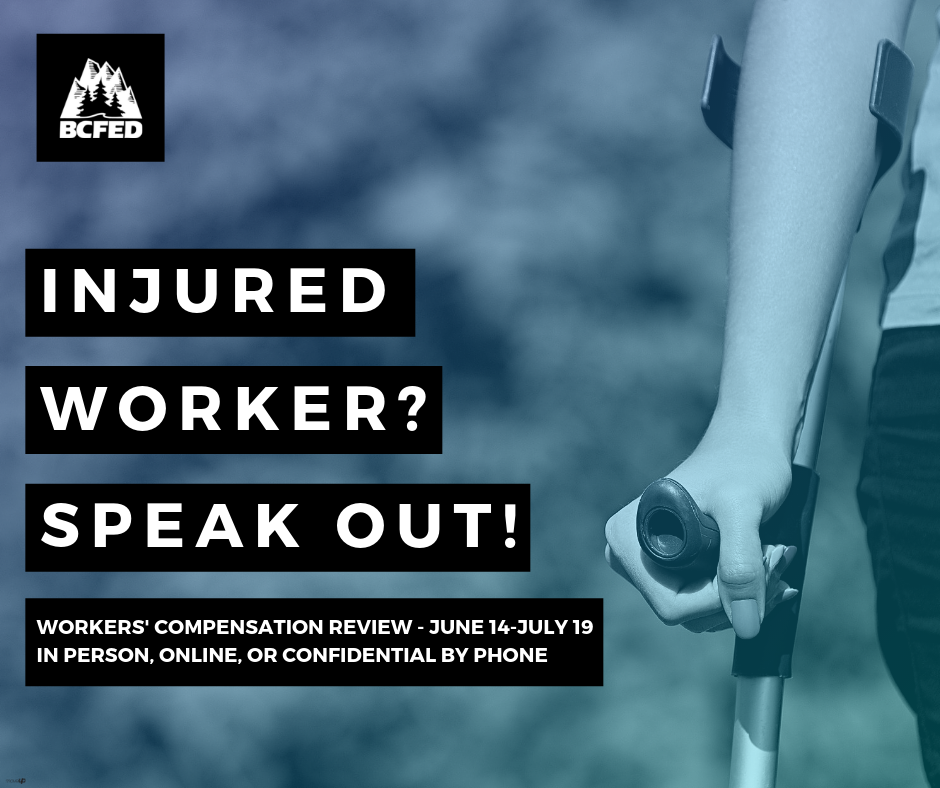 The BC Federation is Labour is calling on injured workers and their advocates to speak out and share their experience at a public hearings of the workers' compensation review panel.
Injured workers are strongly encouraged to attend a public hearing in their community or to complete an online survey. This is your time to speak out about your experiences with the compensation system, to highlight its unfairness, and to advocate for change.
To register for public hearings or complete a survey: https://engage.gov.bc.ca/workerscompensationreview/
The identity of injured workers can be anonymized for those who are concerned about privacy, or if speaking out could result in negative employment consequences. If this is the case, please contact the Review Info line directly at 604-233-6790.
The workers' compensation review panel hearings will take place from June 14 to July 19 across the province, including in the following communities:
• Surrey: June 14-15
• Castlegar: June 17-18
• Nanaimo: June 20
• Campbell River: June 21
• Vancouver: June 24-25
• Chilliwack: June 27
• Williams Lake: July 2-3
• Kamloops: July 4
• Cranbrook: July 8-9
• Kelowna: July 10
• Fort St John: July 15-16
• Prince George: July 17
• Terrace: July 18-19