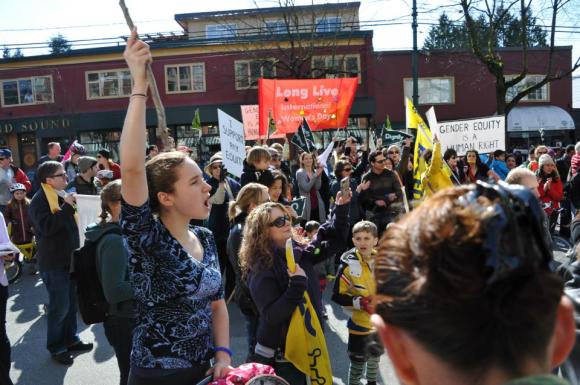 Women and Gender Rights Committee
The Women and Gender Rights Committee is a standing committee that carries out the BCFED's work to achieve equity for women in BC, Canada, and across the globe.
There are three pillars to the work of the BCFED WGRC: women's safety, women's economic security, and women in leadership.
Women's safety encompasses issues like murdered and missing Indigenous women in BC, violence against women, take back the night and more.
Women's economic security includes the fight for an affordable public childcare system, women's pay equity, equal access to skills training, employment opportunities, and safety provisions for women in the workplace.
Women in leadership is about supporting women at all levels of leadership within our communities. The BCFED Women and Gender Rights Committee is committed to encouraging more women to run for political office, for leadership of their unions, and leadership of organizations in BC's communities.
Chairs: Barb Nederpel, HEU; Crystal Braunwarth, IATSE